Quick Charging the Customers
Quick Charge is the screen where you can add a quick item, and charge your customers for the services you offered to them. Here are steps on how you can quickly charge your customers without adding an item.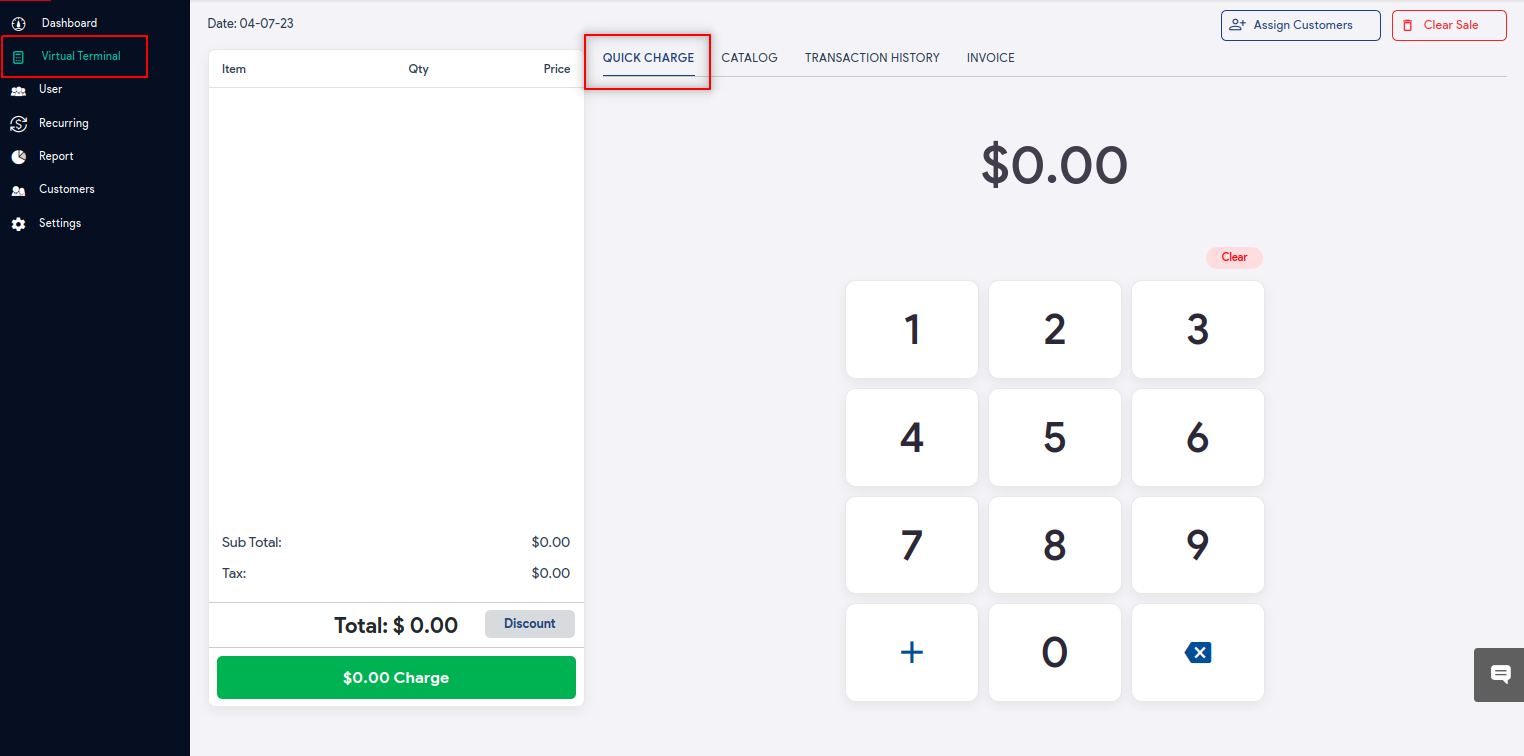 Log in to your Quick Charge account.
Go to the left navigation menu and select Virtual Terminal.
Stay on the Quick Charge screen and enter the amount to be charged using the keypad.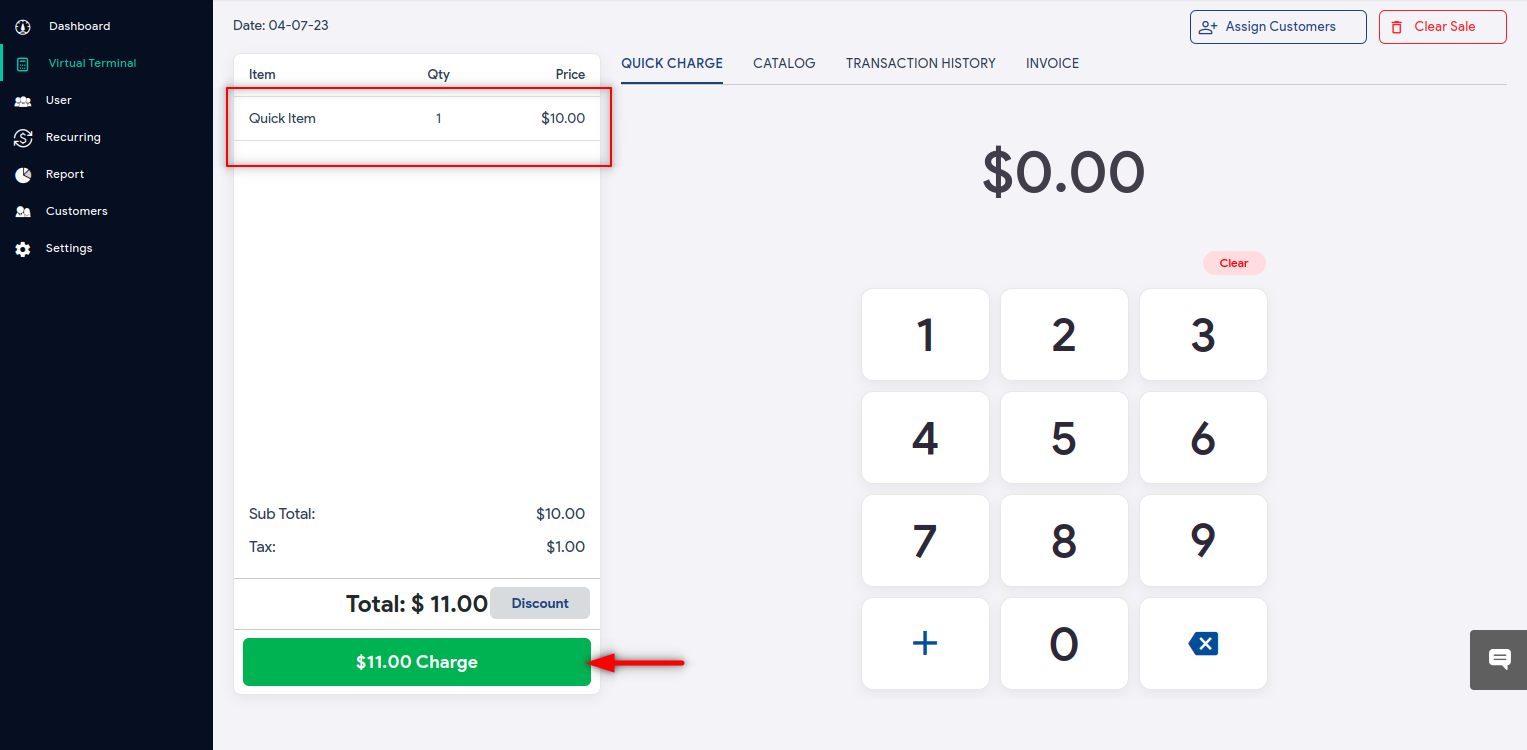 Tap on the keypad to add the quick item to the cart.
The applicable tax will be displayed at the bottom of the cart.
How to change quick item tax?
Go to Open Category > Open Item > Click > Select Open Item > Set the item tax.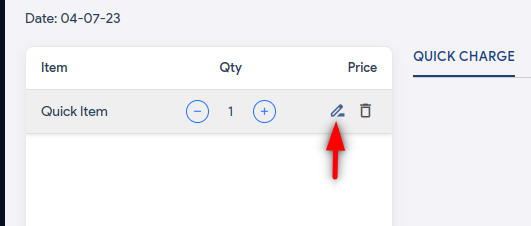 You can also edit the edit name by hovering over the quick item on the cart and clicking the icon. A text field will appear where you can enter the item name.
Once done, review your cart and click the Charge button at the bottom.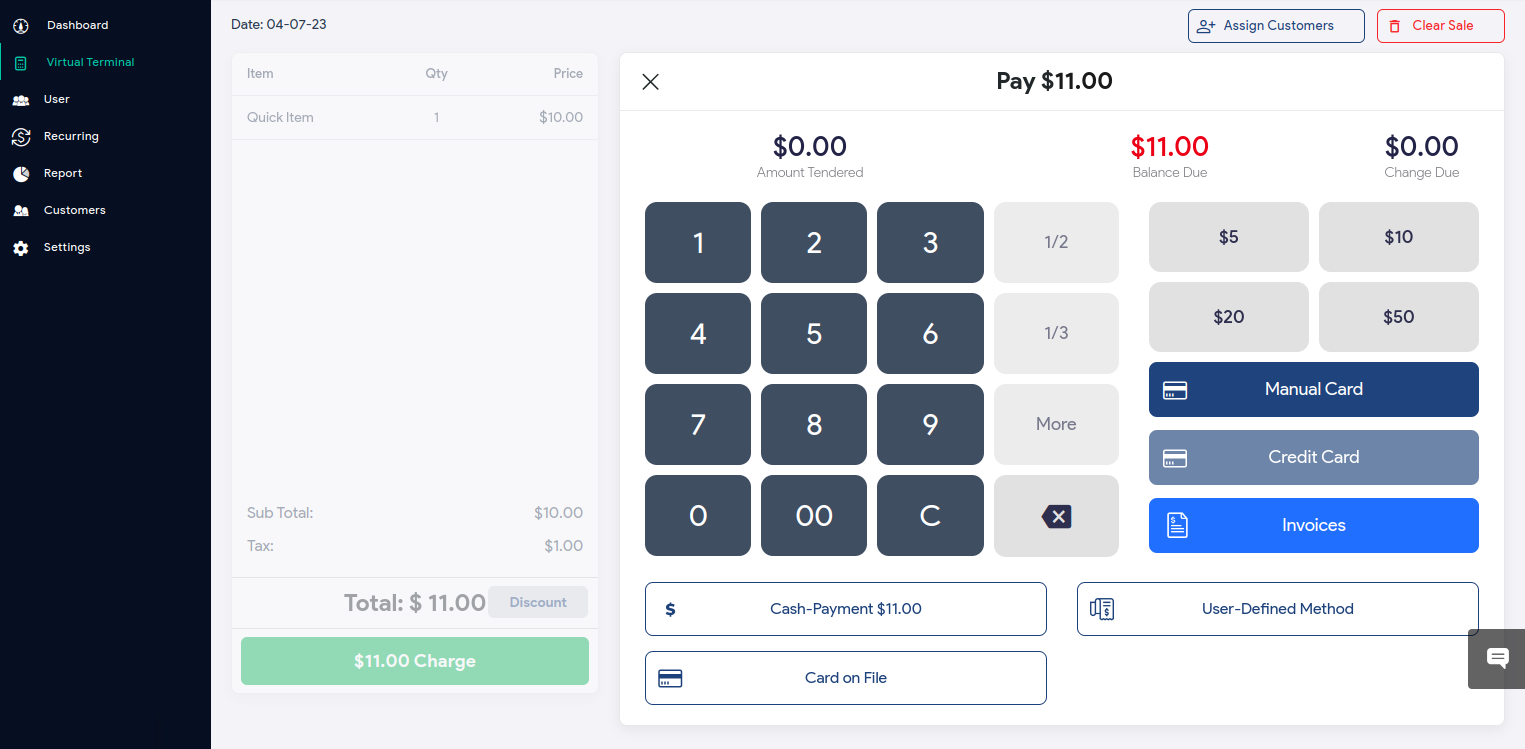 Select the preferred payment method out of Cash, Manual Card, or Card on File (saved customer card) to pay for the order.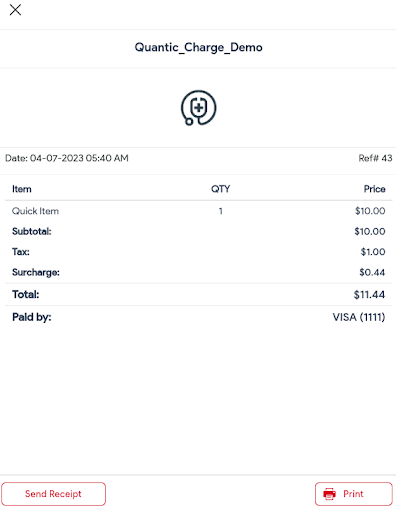 The receipt will be generated after the payment is successfully processed.
Note: Paying via card will attract an additional 4% surcharge. The Worldnet payment gateway has this setup from their backend, so you don't have to set it up anywhere on the portal. However, you can show the surcharge on the receipt by disabling the configuration "Enable Consumer Choice". If you wish to have the surcharge adjusted to the items, please turn on the configuration "Enable Consumer Choice".