Paying through Multiple Modes of Payment
Guests in the restaurant may desire to pay the due amount through multiple modes of payment. This generally happens when a guest wants to use a gift card (but with smaller value) and the rest through cash or credit card. In such a scenario, you will need to enter the partial amount being tendered before choosing the payment type.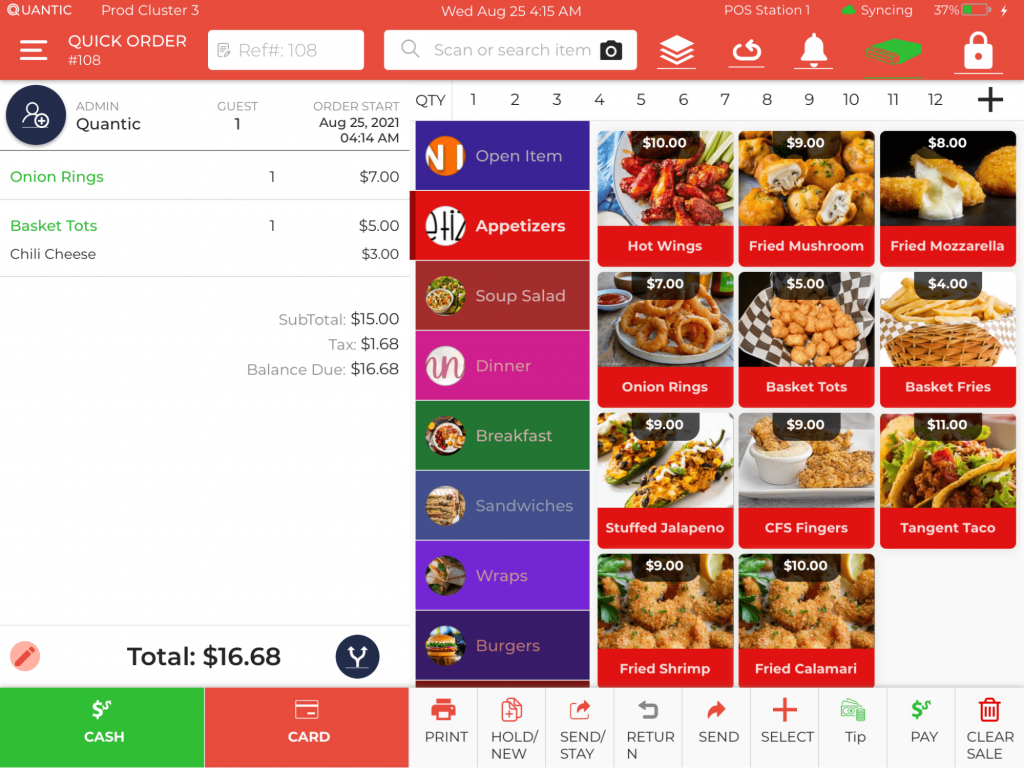 Let's understand this with an example. A guest ordered Onion Rings (1 no.)
and Basket Tots (1 no.) in your restaurant which cost him $16.68 (including
taxes).
Now he wants to pay $7.00 in cash and the rest $9.68 through a credit card.
So here is how you can charge him through the desired payment method.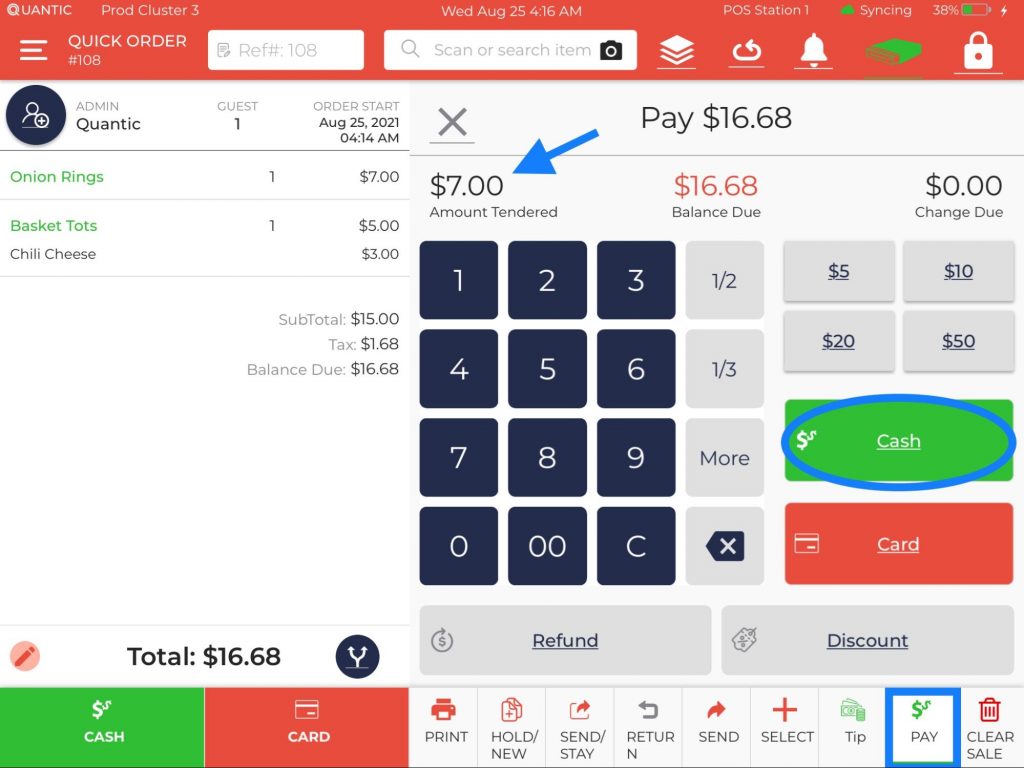 Click the Pay button at the bottom navigation bar.
A new screen will open which shows Balance Due as $16.68.
Now use the pin pad to enter the Amount Tendered. In this example, we have put $7.00 because the customer wants to pay this much amount only in cash.
Click the Cash button on the right.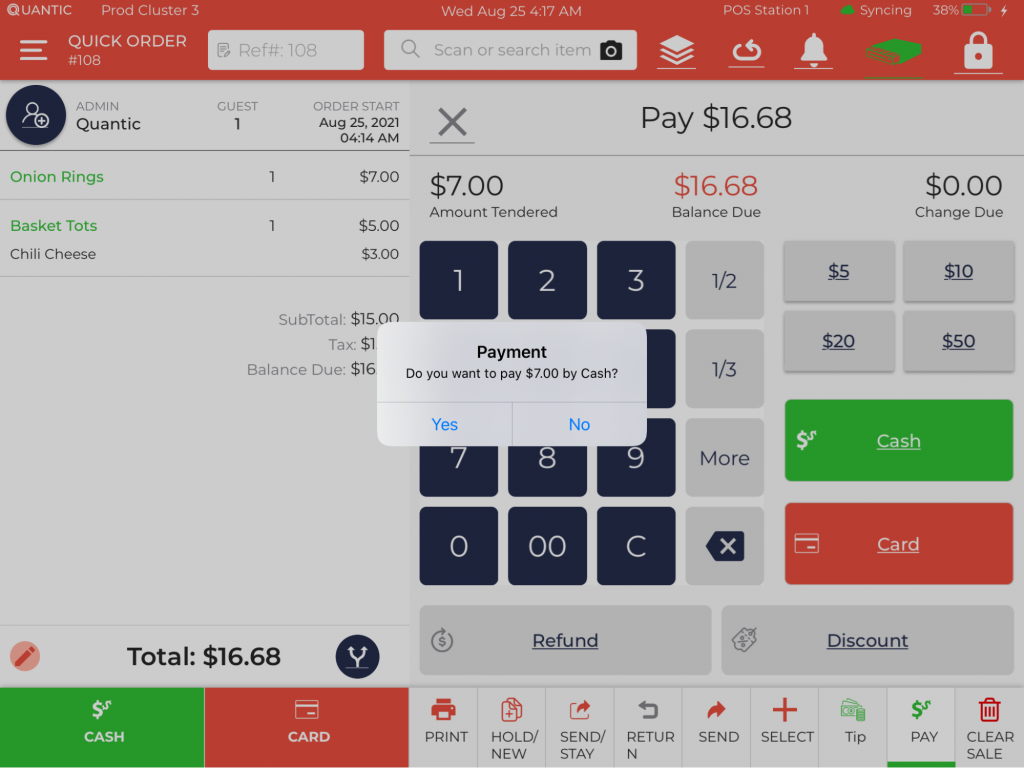 A pop-up will appear confirming the amount to be paid in cash.
Click Yes.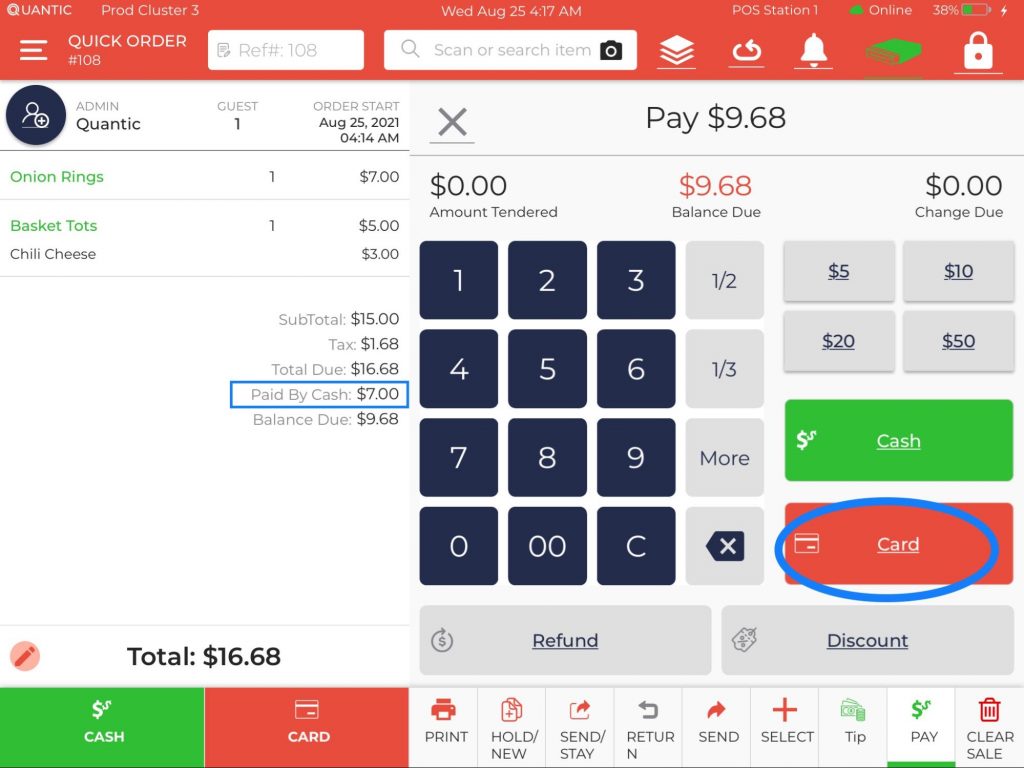 The amount paid by cash will reflect at the bottom of the check.
The remainder amount of $9.68 will show up as the new Balance Due.
Since the customer wanted to pay the balance amount through the credit card, click the Card button on the right to charge the rest amount. Swipe the card on the terminal and get paid.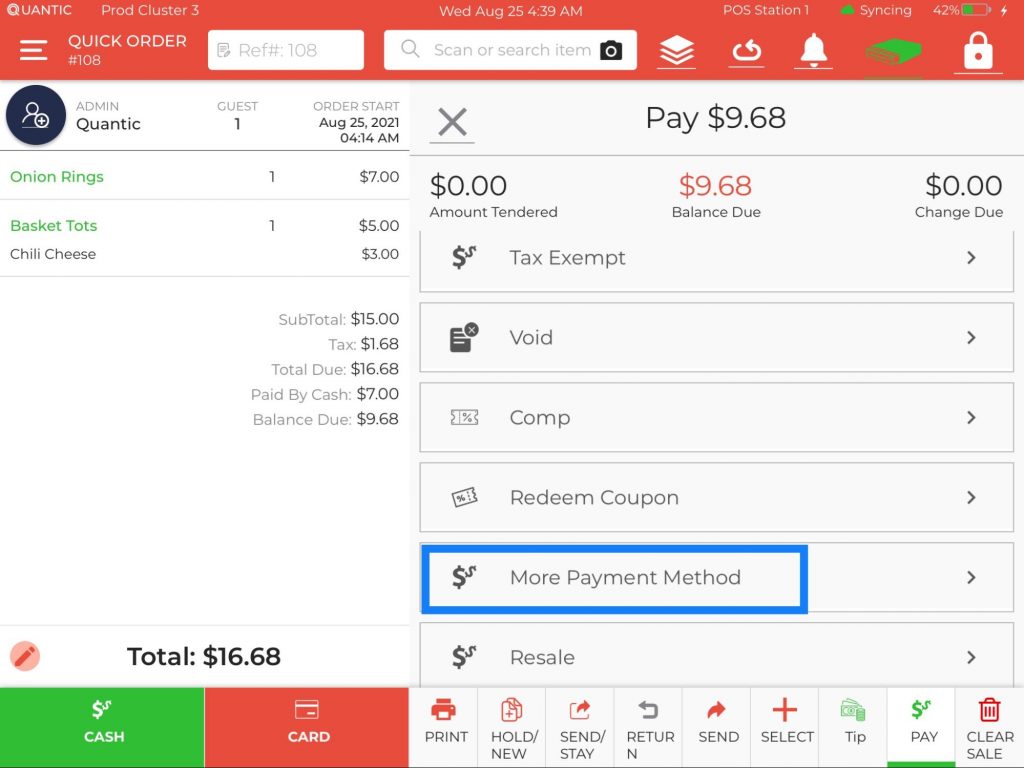 Alternatively, if a customer wants to select any other mode of payment to pay the remaining amount, go to the More Payment Method and select the appropriate payment type.
The More Payment Method option is hidden underneath the Pin Pad screens which shows up when you scroll the screen upwards.
From there, you can select any pre-configured payment method, perform the steps, and get paid.