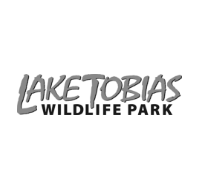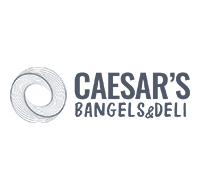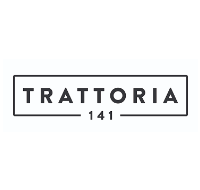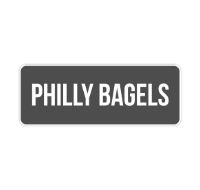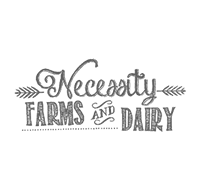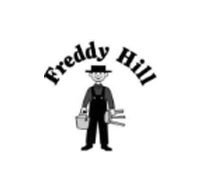 More than just a payment terminal
Quantic Smart Terminal is more than a card swiping machine. It also performs many of the functions that make your business efficient.
Employee sales summary

Cash and credit sales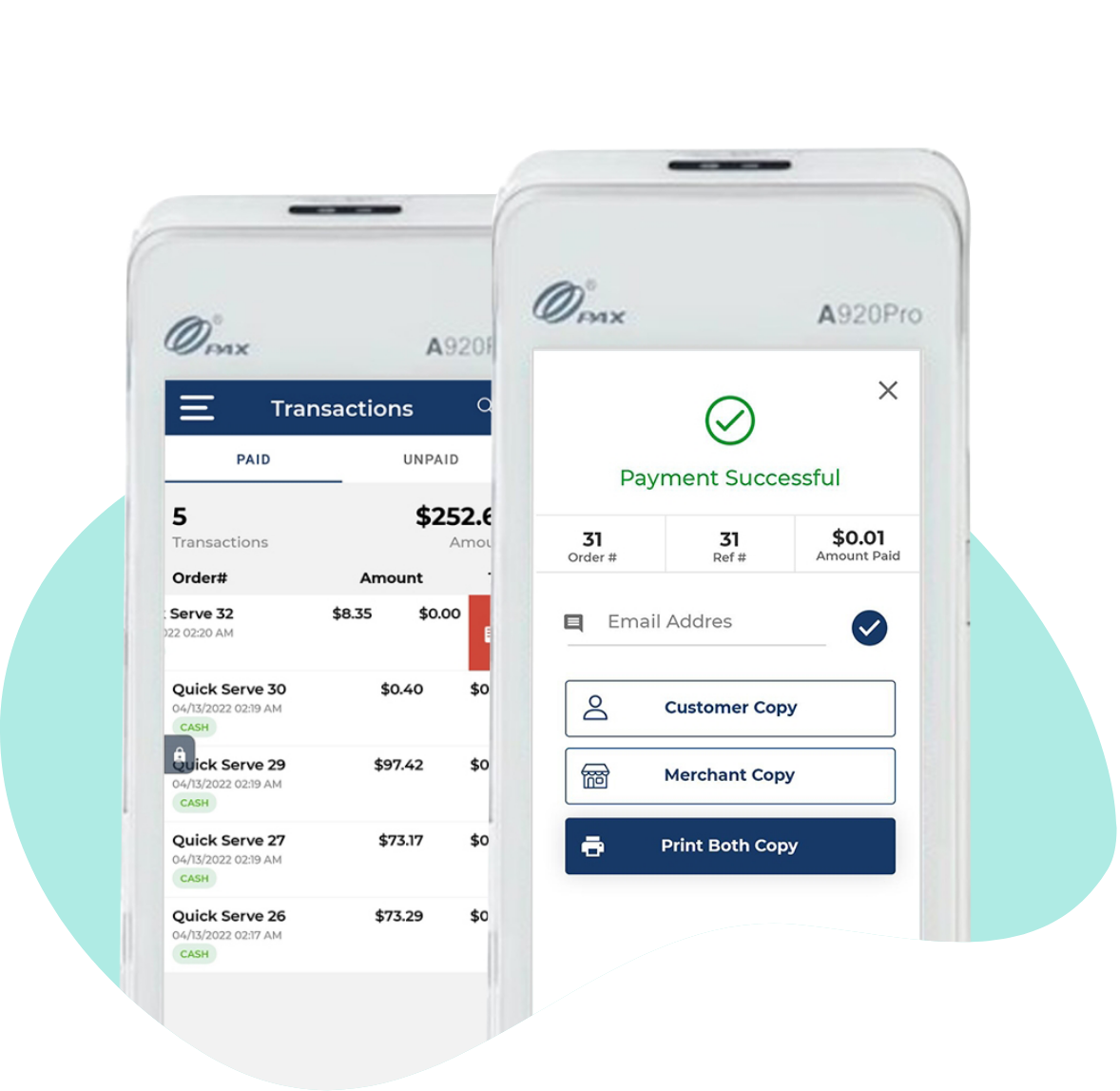 A Payment Terminal Your Customers Will Love
Now it's easier to accept payments and print receipts on the go.
Why Quantic?
Easy to learn, easy to teach
Simple enough for basic uses like billers and staff, yet extremely comprehensive for power users like managers and restaurant & Retail owners.
Support
Our 24×7 on-call support, live demo and training, & regular feedback, all ensure an unparalleled customer experience for our partners.
Advanced
Feature-loaded yet simple Smart Terminal is a go-to device for all business types either restaurant or retail. Built to withstand the fast-paced retail and restaurant environment.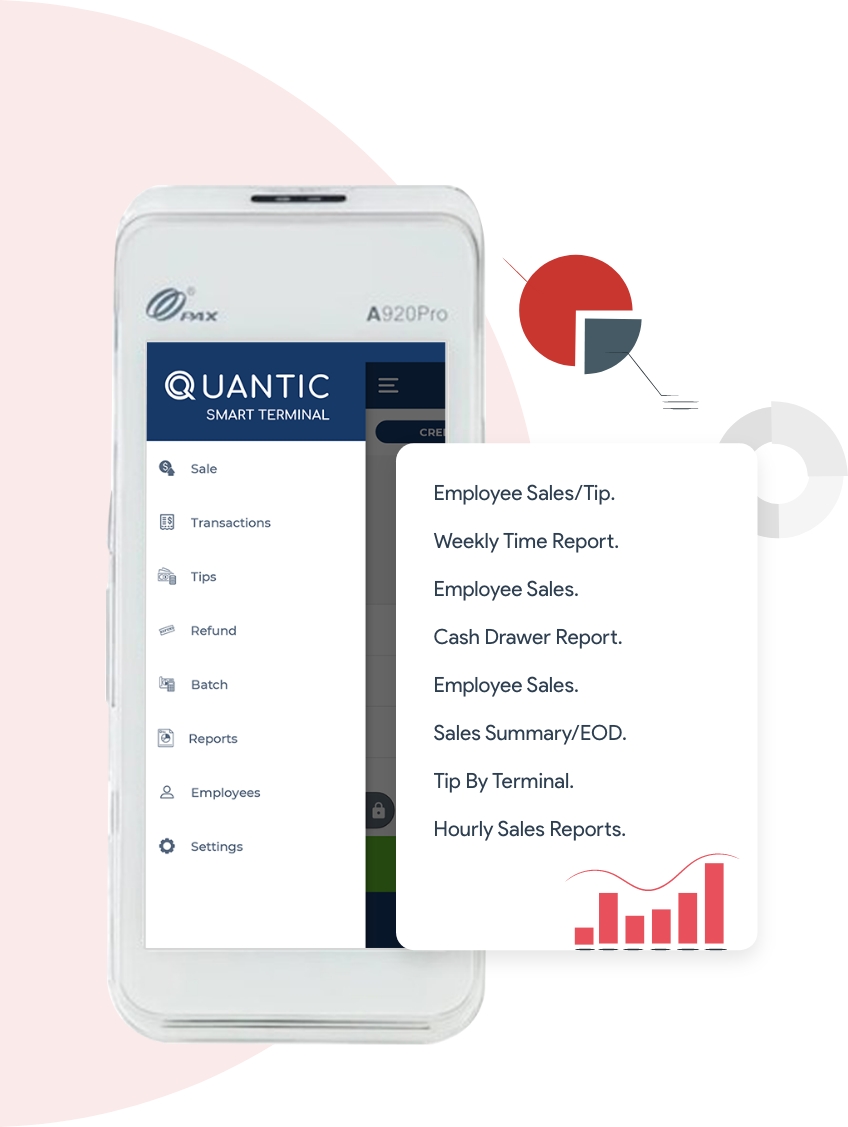 In-depth reporting, nothing less
Besides being a payment terminal, QST is a superb device that offers real-time reporting.
View the day's sales summary.

Monitor employees' performance with the employee sales summary.

Batch reporting right from the payment terminal.

Check the on-hold and completed transactions.
Quantic Smart Terminal Key Features
Dual Pricing

Zero Cost Processing

Real Time Reports

Digital Reciepts on Email & SMS

Accept Apple Pay & Other NFC Payment
Built-in Printer

Customizable Tip prompt and Adjustment Access

Get Feedback from the Customers

Print Marketing Promo on the Receipts

Accepts EBT, NFC and Custom Gift Cards
Growing businesses across many sectors