Portal Management
How to access the Backend Portal from the POS?
Users can access the backend portal from their POS app and can literally perform any action on the backend portal using their POS application. This is an employee-based feature, so only the privileged employees can access the portal from the POS. A few configurations need to be enabled from the portal to activate this feature for any employee. Doing this will enable that employee to perform all the backend-related tasks from the POS itself without logging in to the backend portal separately. So, be it adding a new employee, assigning access privileges, setting up a promotion, etc., users can perform all such tasks by accessing the backend portal from the POS. Below are the detailed steps to enable the backend portal in your POS.
Enable the employee-based portal access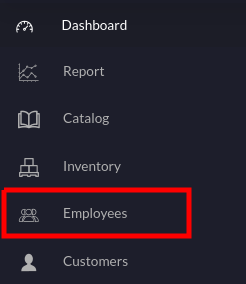 Access the backend portal by clicking over this link https://myquantic.com/.
Login using your location's username and password.
Tap the hamburger icon on the top left and click Employees.

The screen will display the list of all employees.
Tap on the employee name for whom you want to enable the portal access.

Now tap the Access Management button on the top right, as shown in the screenshot.

Now search for the setting – Allow User to Show Portal in POS and hit the checkbox to enable it.
In the end, please don't forget to hit the Save button to save the changes.
Now, this employee will be able to access the backend portal from the POS app by using the security pin. Similarly, you can allow other employees as well to use the portal in the POS app.
Accessing the Portal on the POS
The employees who have been given the access to use the portal in the POS app can follow the below steps.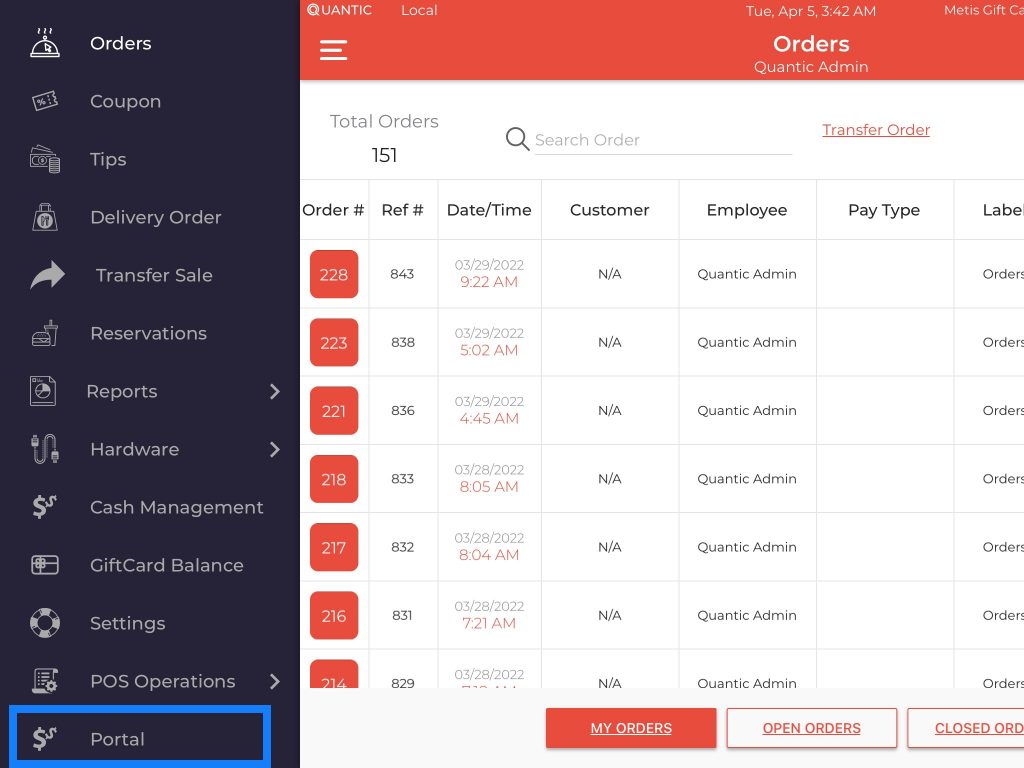 Login to the POS app using your employee pin.
Tap the hamburger icon on the top and click Portal on the left navigation panel.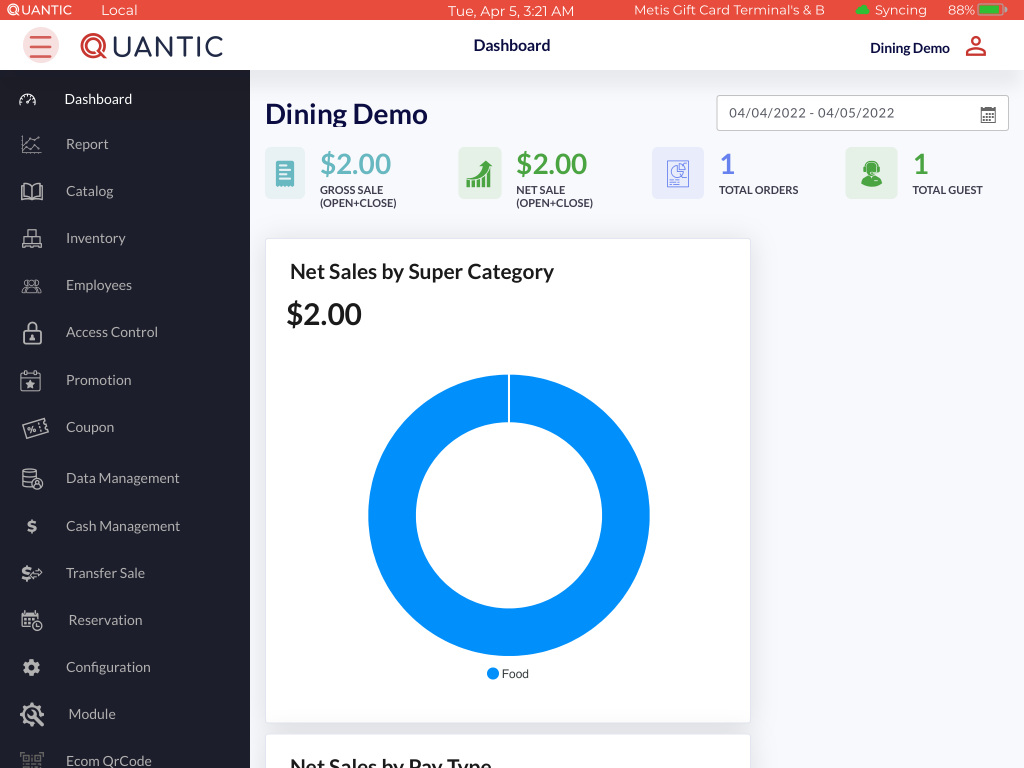 Wait for sometime until you see the portal on the POS. Users can perform all the actions from the POS that they used to do on the portal in web browser. So, now you don't have to access the portal separately as all the required functions can be performed via the POS.
You can also set the screen by zooming in and zooming out of the portal.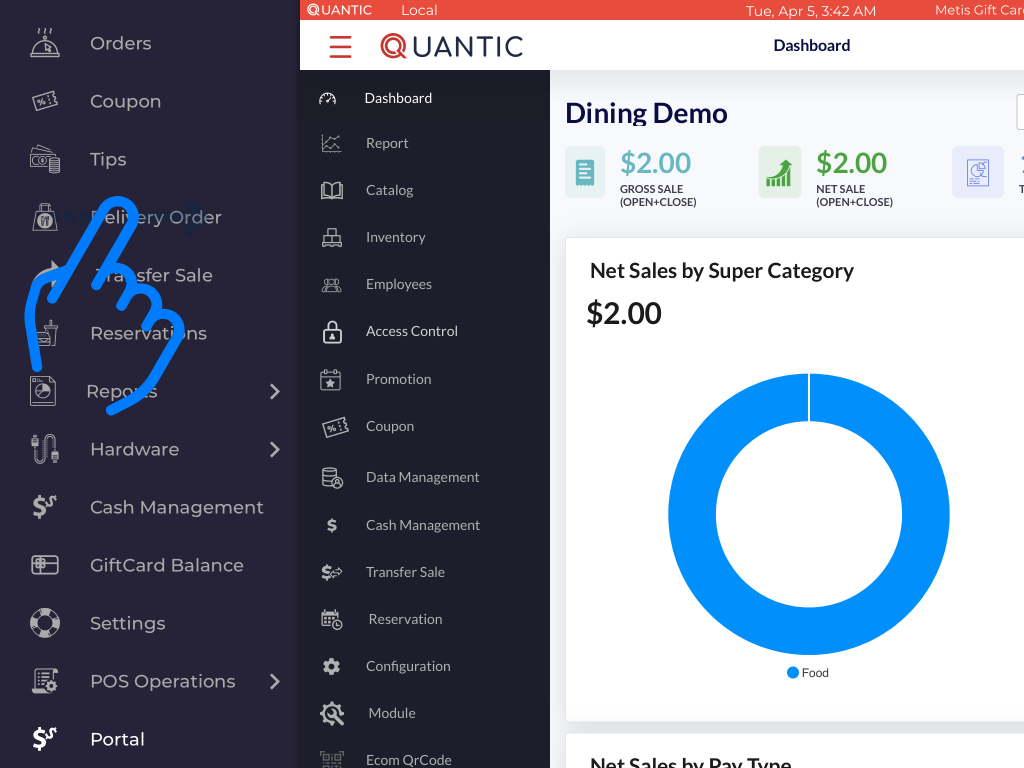 At any point in time, you can switch back to the POS screen by sliding the screen to your right as shown in the screenshot and tap on any feature on the left navigation bar.