Credit Card Capturing
Get rid of entering the credit card details every time for repeat sales. With Quantic Services, you can capture the credit card details and use them for future transactions. Here are some salient features.
Viewing the saved card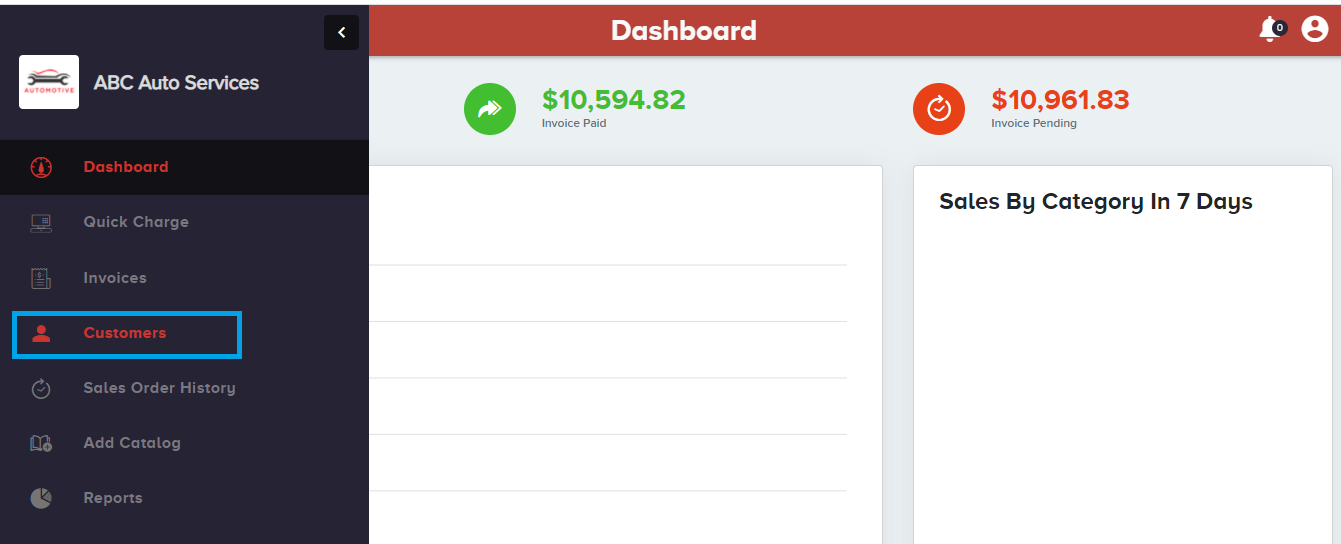 Login to the Quantic Services page, click the left navigation button

, and click Customers. The above screenshot illustrates the process.This screen appears after clicking the Customers button on the left panel.Click the name of the customers on the left and click the

tab to view the credit card details. You can also choose a card as default for future transactions.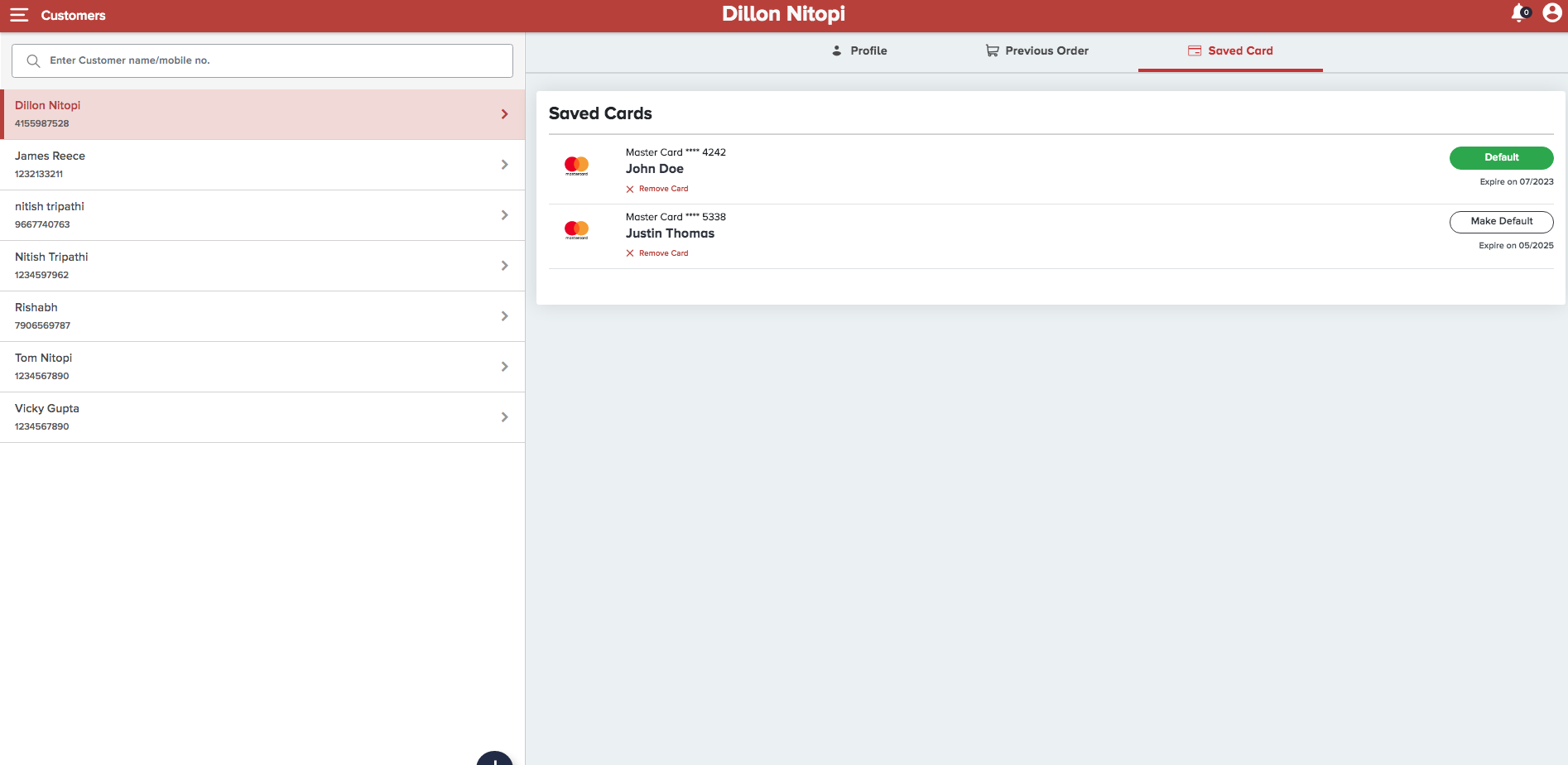 Setting a card as default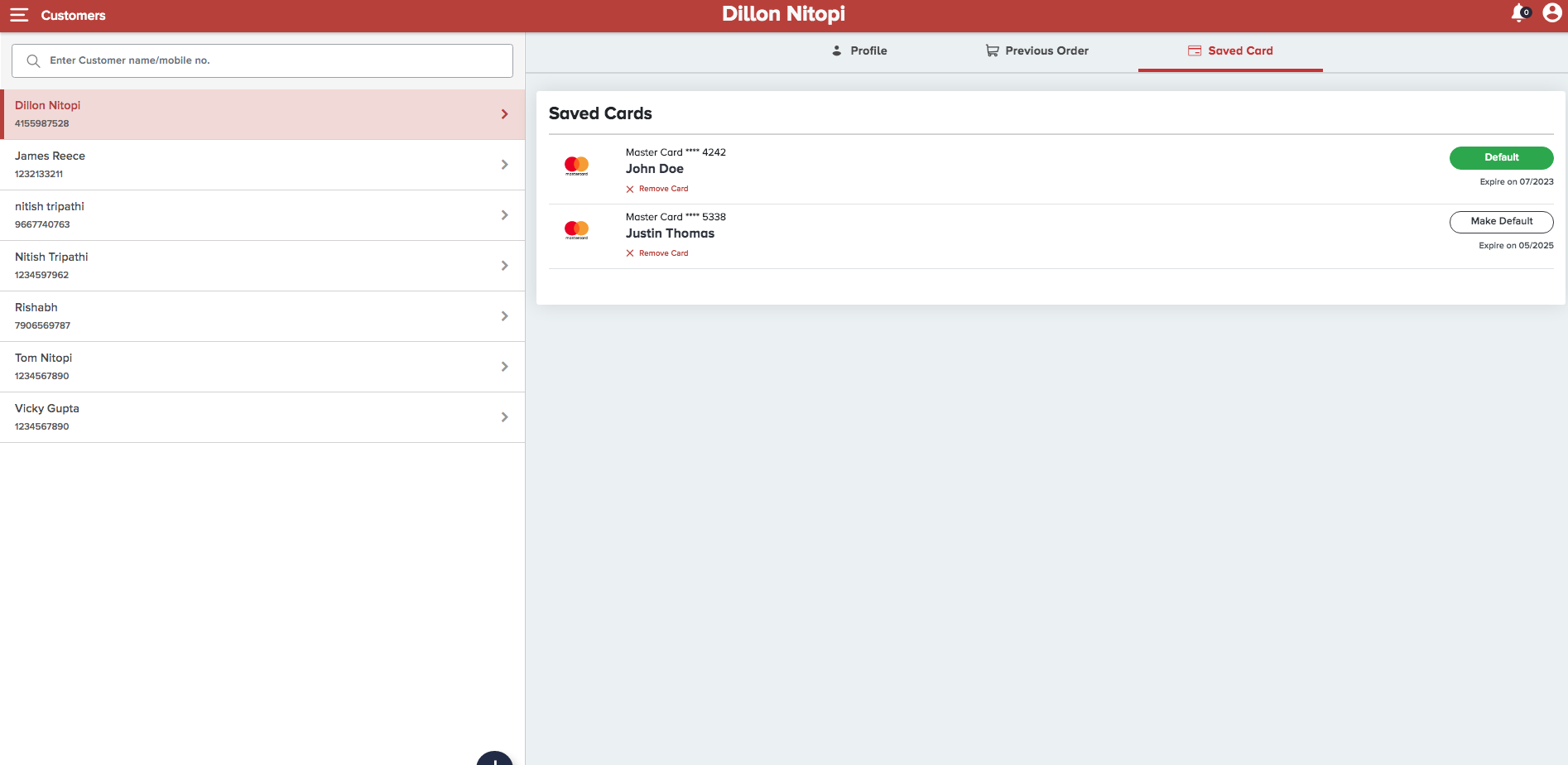 On the screen, click the

button on the right side of the saved card. Doing this will turn the button into

.Now onwards, this default card will appear automatically for any future transactions for this customer.However, if at any point in time you want to delete a credit card, you can simply click the

button beneath the cardholder name on the screen.
Paying with a saved card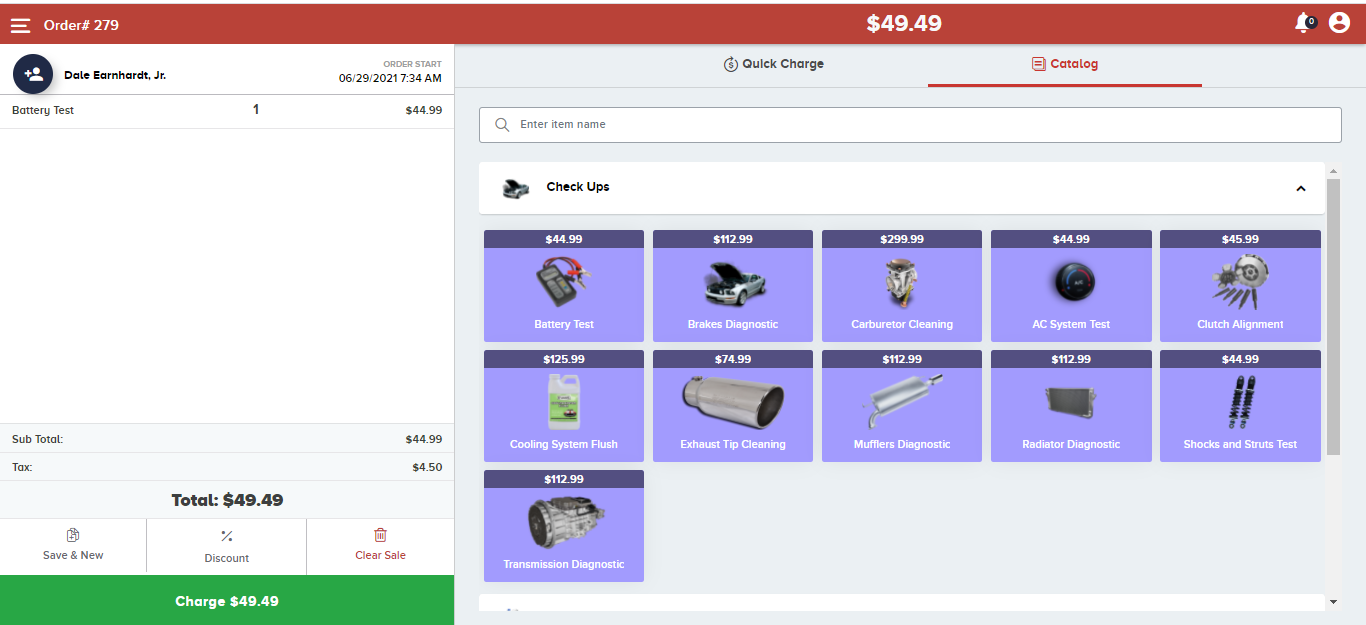 First of all, you must add items from the Catalog to the left panel.Make sure to add the customer by clicking the

button on the top left corner and then click the Charge button at the bottom left corner. corner.The screen will open where you will need to click

button.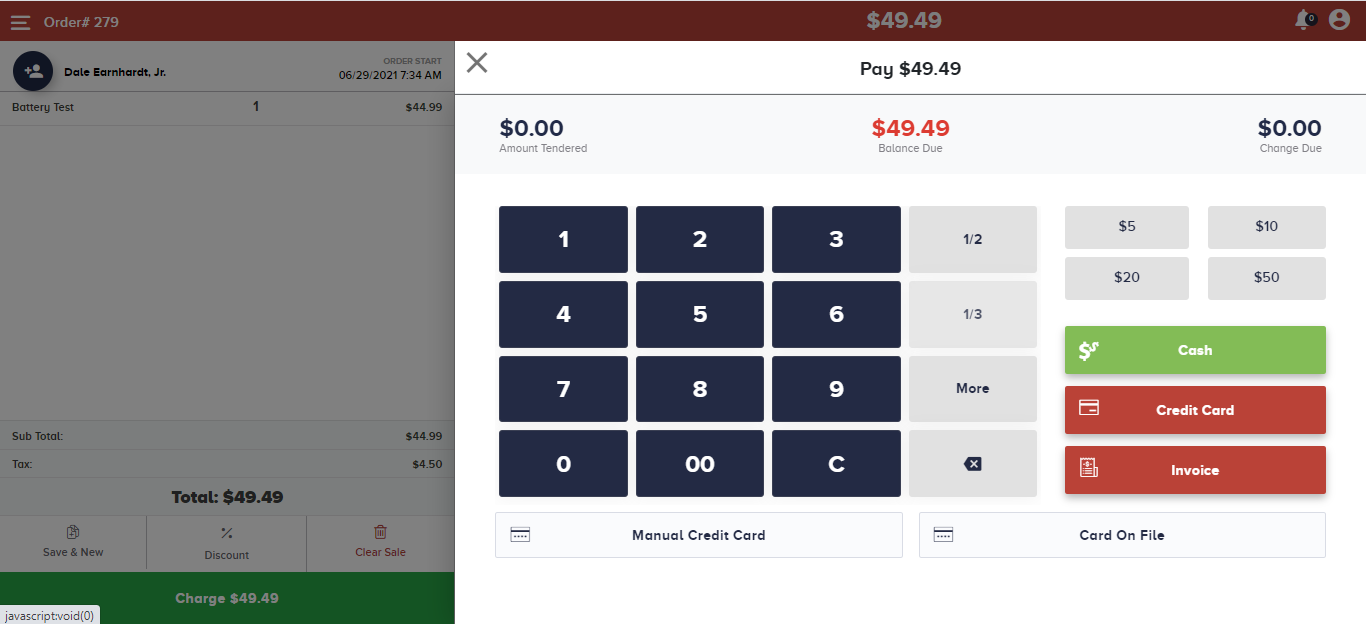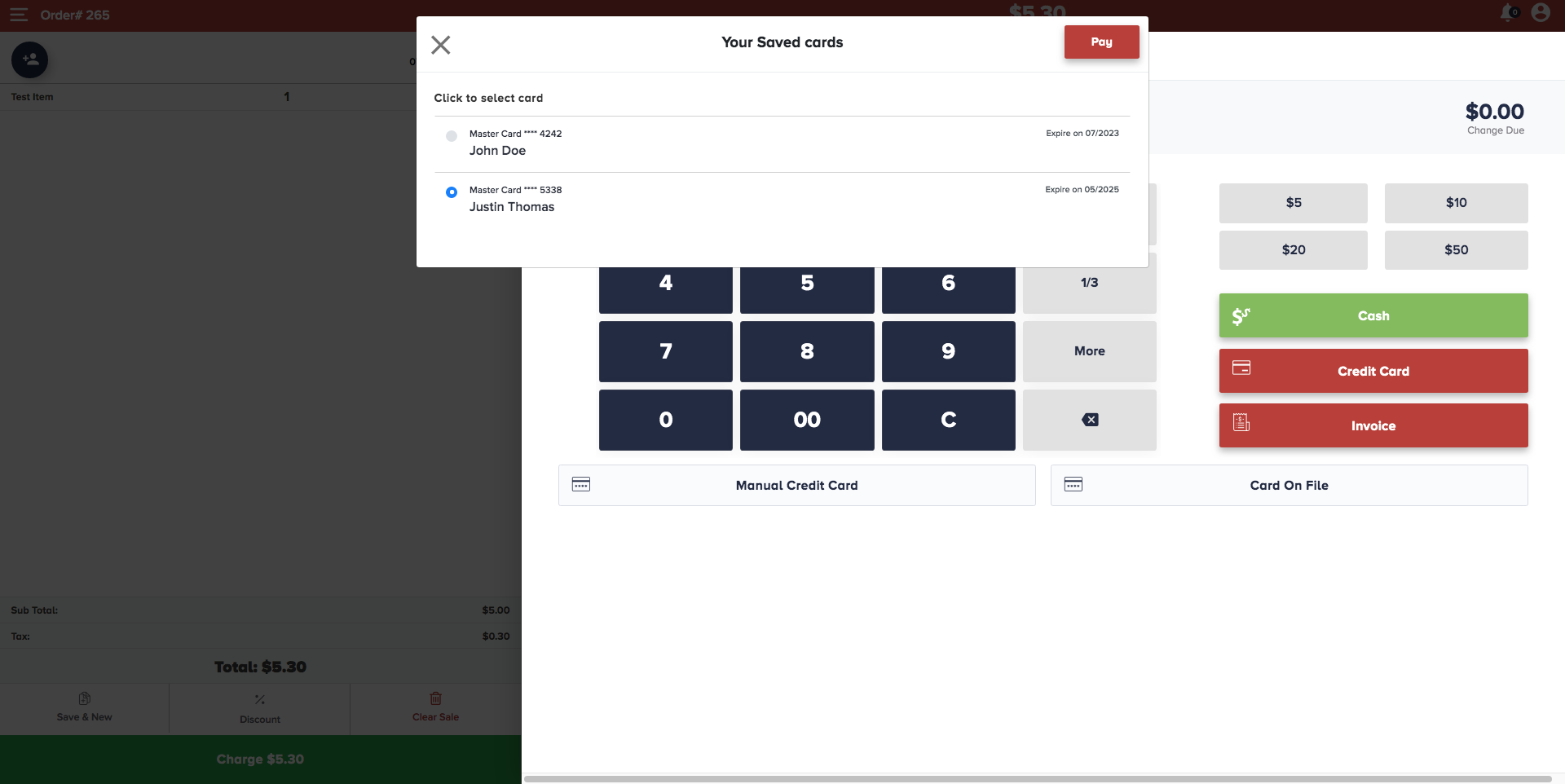 The screen will appear where you can see the customer's saved cards and use them to accept payments. Please note, you will only be able to take payment from this screen if the customer has already put a card on file and is a part of your current database.Now you can select the card that the customer prefers to pay with and proceed through the checkout process.
Capturing a new credit card
The new customers who want to use a credit card for transactions, have to go through a simple process to complete the payment.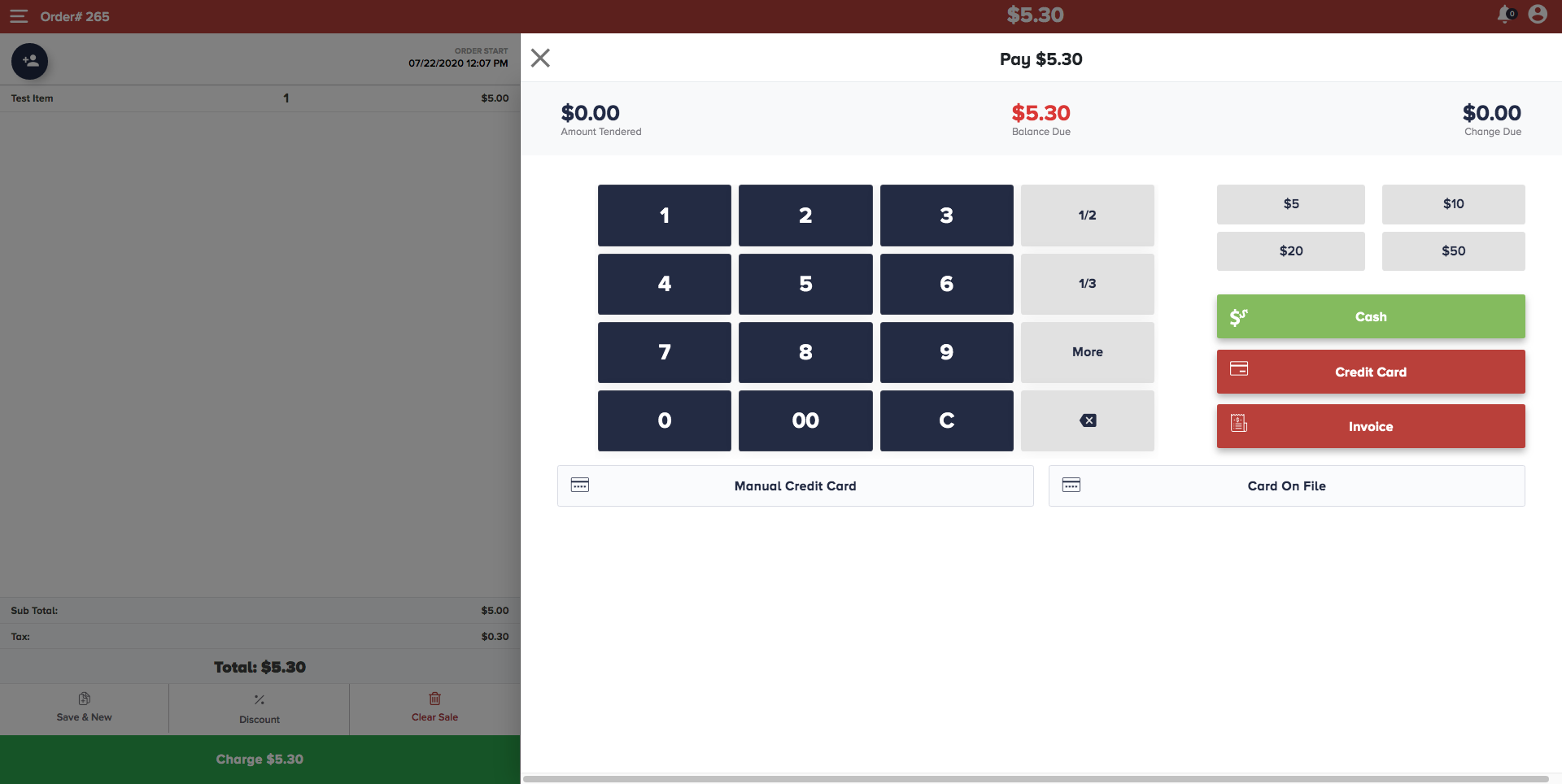 To begin with, add items from the catalog that a customer wants to buy. First-time customers won't have their name added to the customer's list, hence you must add them by clicking the

button.Once you have added the customer, click

button on the payment screen.The screen will appear after clicking the Credit Card button. It will ask you to swipe or insert a credit card on the terminal. After a successful transaction, you will see a message "Do you want to save this card", click Yes to save the card, or else click No.You can check this credit card by navigating to the Customers section on the left-hand panel. On the Customers screen, click on the name of the newly added customer and click the Saved Card tab. It will display the added credit cards for a customer.From here you can also set the card as default or remove the card from the database as well.