Quantic Charge allows you to glance at the sales data on a single page under the Transaction History. Here you can see the total transactions that happened over a particular date range, process the partial/full refund, print/save the receipts and share the receipts via text or email.
Search for the previous order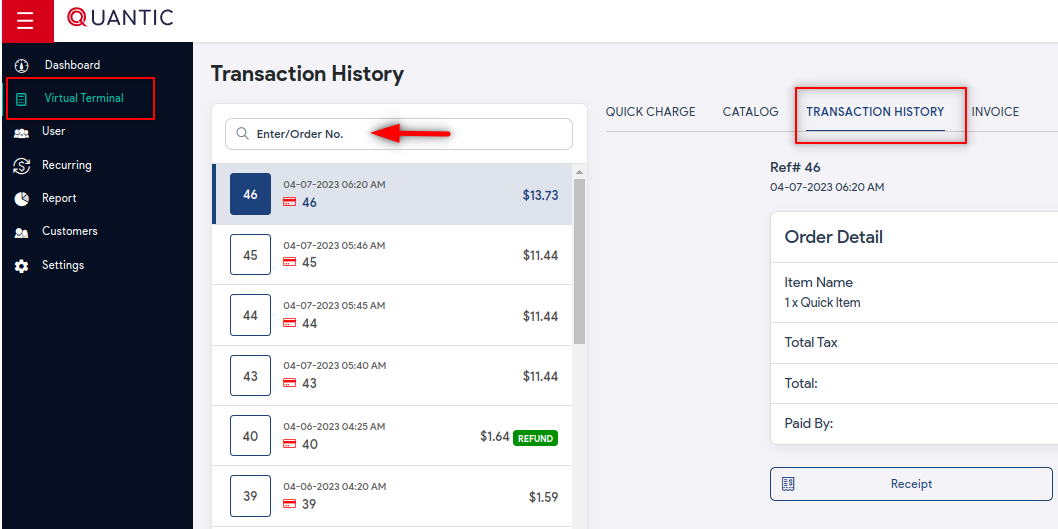 Go to the

Virtual Terminal

menu from the left navigation.

Select

Transaction History

from the top bar.

In the search tab, you can search for an order with the order number, and the details of the order will be visible on the right-hand side of the screen.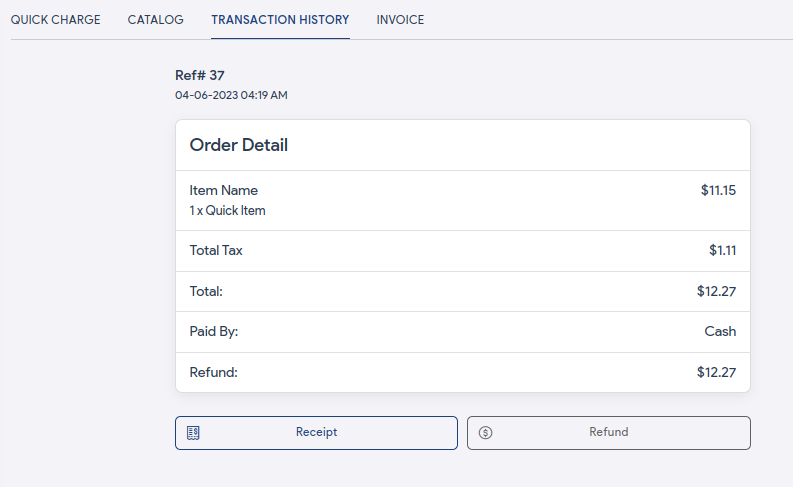 This is how the enlarged transaction receipt will appear. 

Tap Receipt to share the receipt with the customer via text or email and print the receipt (with the connected printed printer) by clicking on the Print button.

To refund an order, you need to open that order as seen in the above screenshot. 

Click the

Refund

button and the above screen will appear.

On the refund screen, choose either

Partial Refund

or

Full Refund

as per the customer's needs.

On completion, the order with either a Partial Refund/ Refund label will be displayed on the

Transaction History

page

.
Note

: Partial refund is not available for ACH payments. You can partially refund the cash and credit payments only. However, the Full Refund is available for all payment methods.