Managing Customer Database
Our enhanced portal allows you to add a new customer and search for
existing customers with ease. Here are the steps to do it.
Adding a new customer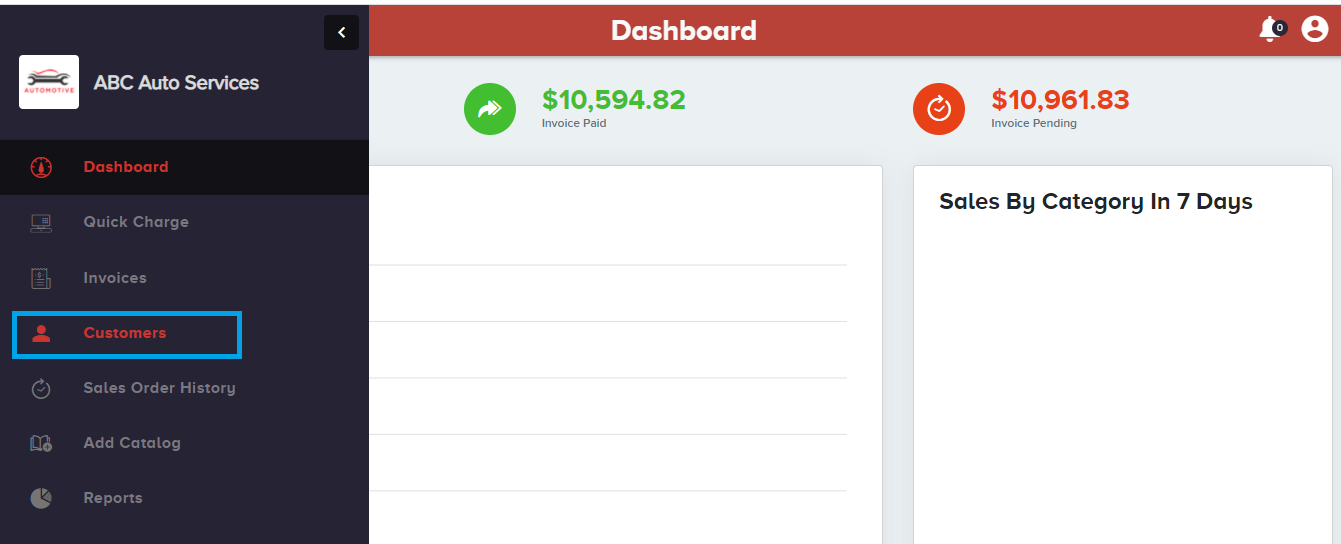 Login to the Quantic Services page, click the left navigation button

, and
click Customers. Check the above screenshot. Now click the ➕ symbol at the
bottom of the screen and the below screen will appear in front of you.In the Add Customer screen, you will need to enter the customer details –
name, email address, mobile number, and address. Once done, you can click Save.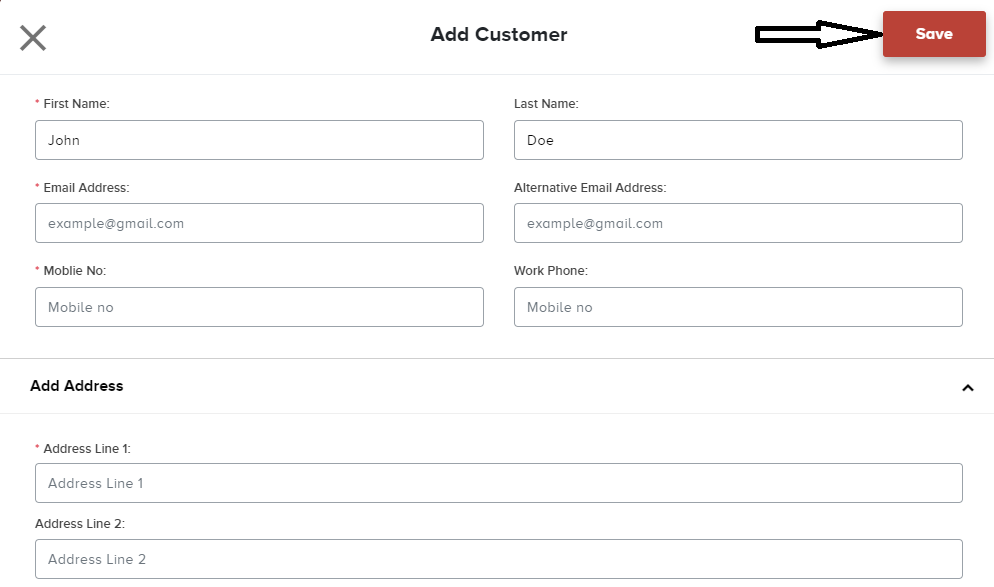 Searching for an existing customer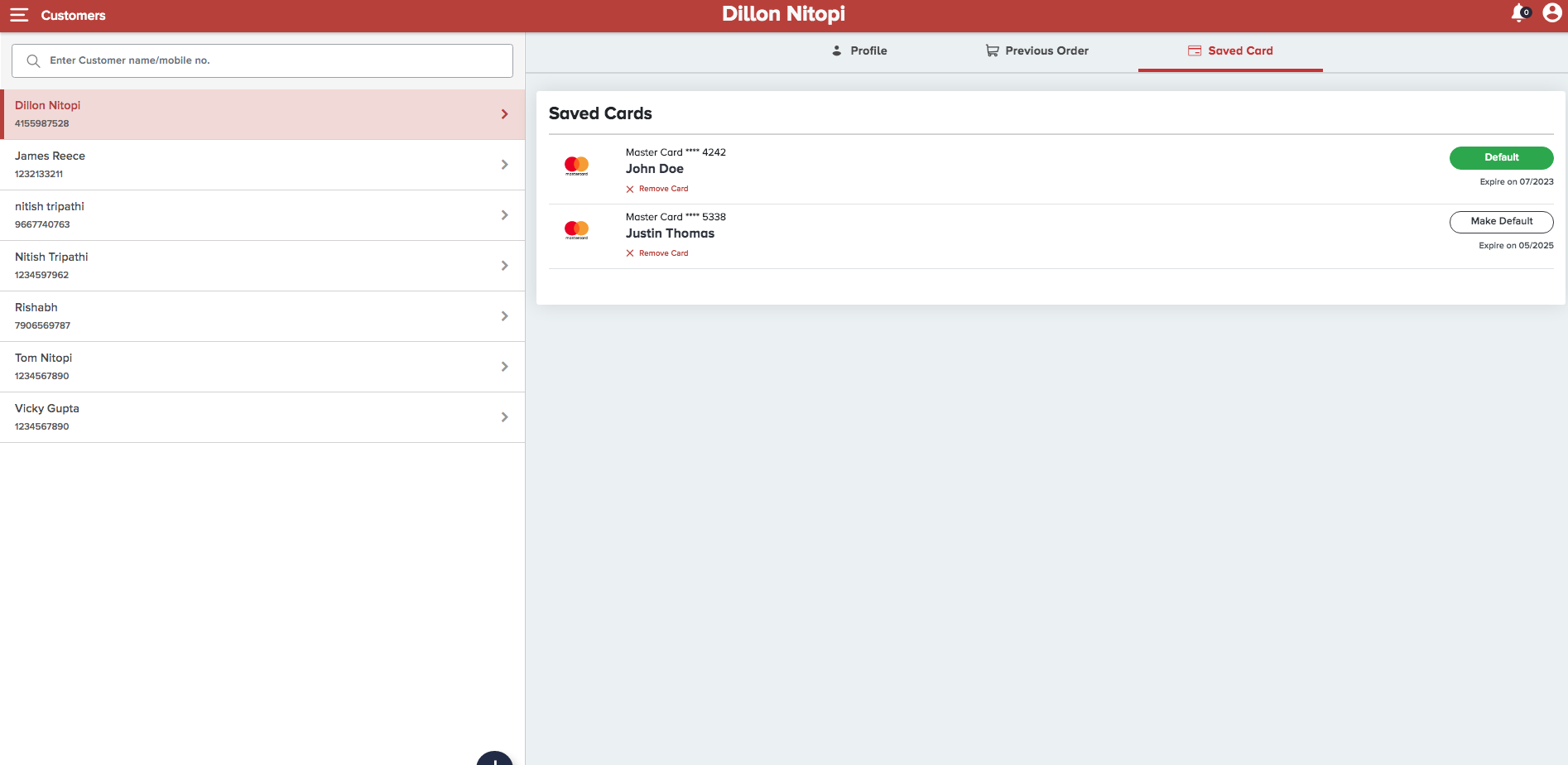 To search for an existing customer, click the Search tab on the top-left corner
and enter the name of the customer or phone number. You will see the
relevant search results down the list.